![if !ppt]> <![endif]>
<![if !ppt]><![if !vml]> <![endif]><![endif]> <![if !vml]>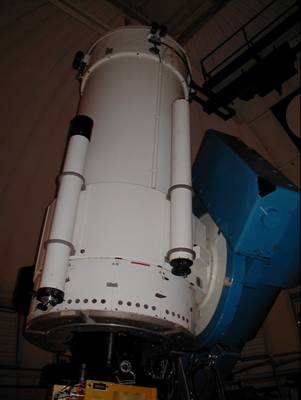 <![endif]>

This is the .9 m

telescope that was

used this summer

(2002) to gather data

about the frequency of

novae in the

Andromeda galaxy.

The 2 m telescope was

also used in the

collection of this data.

I learned how to

operate this telescope

and the 2 m telescope

that was shown in a

previous slide.